Video từ vựng 600 Từ vựng TOEIC– Lesson 46: Doctor's Office – HocHay
Cùng HocHay học tiếng Anh 600 Từ vựng TOEIC các bạn nhé!
Words in Context 600 Từ vựng TOEIC – Lesson 46: Doctor's Office
Read the following passage and write the words in the blanks below.
annually             diagnosing           manage            record           appointment            effective          preventing             refer           assessment               instruments             recommend             serious
Sooner or later, everyone needs to go to the doctor's office. In fact, it's in your best interest to see your doctor at least (1) _____. The better he or she knows you and your health, the more (2) _____ your doctor can be. Most people need help in (3) _____ routine medical problems they are experiencing, such as symptoms of colds and the flu. allergies, rashes, and earaches. Other times, people visit a doctor for help in (4) _____ health problems from ever occurring, through lowering their risk of heart attack or stroke by dieting or exercising.
When you arrive for your (5) _____, the doctor's office staff will have ready a (6) _____ of all your visits, so that the doctor has a complete reference of your health. The visit will begin with an (7) _____ of your general health and a discussion of any problems that concern you.
The doctors may use a variety of (8) _____ to get a closer look at you. The doctor will (9) _____ your problem and (10) _____ a treatment plan. The doctor may prescribe medication, (11) _____ you to a specialist more experienced in treating your condition, or order tests to gain more information. In (12) _____ cases, he or she may send you to the
Xem bài học chi tiết tại: https://hoctuvung.hochay.com/tu-vung-toeic/sach-600-tu-vung-toeic-lesson-46-doctor-s-office-hoc-hay-188.html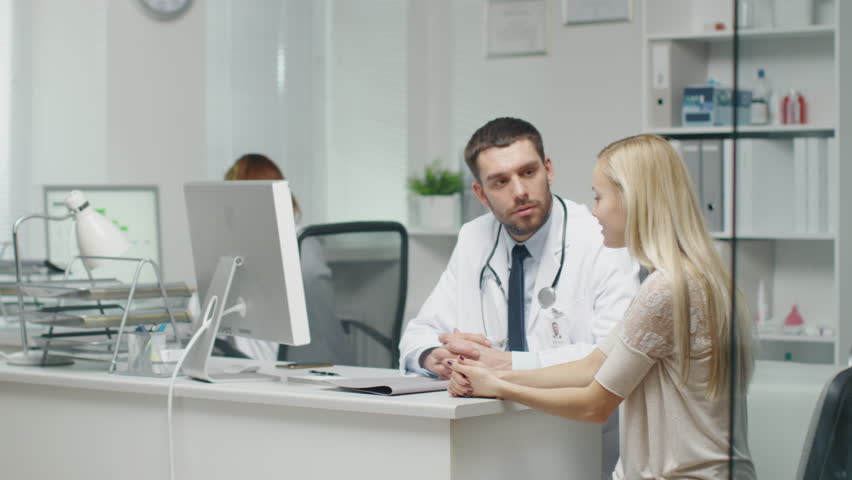 #hochay #hoctienganh #hocanhvanonline #luyenthitienganh #hocgioitienganh #apphoctienganh #webhoctienganh #detienganhonline #nguphaptienganh #tienganhthuongmai #marketleader