Questions 176-180 refer to the following online form and e-mail.
http://vww.quipwersottware.com/support_request

Quipwerx Support Request Form

Complete and submit this form to create a support ticket number. We will e-mail you a response within 24 hours.

Name:

Agnes Kowalski

Company:

Alexsy Corporation

E-mail Address:

akowalski@alexsycorp.net

Subject:

Web-conferencing issues

Please describe the problem you are experiencing.

We started using your Web-conferencing software in June and have been pleased with it overall. Yesterday, however, we had several interruptions in service during an important training session. In the middle of our meeting, the screen suddenly went black and a notice appeared stating, "Quipwerx is down for maintenance." Several employees were calling in from overseas, and after this notice appeared multiple times, we decided to reschedule. Is there a way for you to inform us of your maintenance schedule in advance? If not, I will probably terminate my membership. I must be confident that I can use your product anytime I need it.

SUBMIT
To:

Agnes Kowalski <akowalski@alexsycorp.net>

From:

Quipwerx Support <support @quipwerxsoftwware.com>

Date:

July 29

Subject:

Ticket 000125659 — Web-Conferencing Issues

Dear Ms. Kowalski,

Thank you for contacting us with your concerns, The issue you had this past Wednesday was caused by servers that crashed due to a database communication issue. We could not anticipate this problem, so we were unable to warn customers in advance. I assure you that this type of occurrence is very rare.

In light of your comments, we have decided to reword our alert message from "down for maintenance" to "experiencing technical difficulties." That way customers will know the problem is due to unforeseen circumstances rather than routine maintenance. As a matter of fact, our software is hardly ever down for maintenance. When we work on an upgrade, the software is unavailable for just a few minutes, if at all.

We regret the inconvenience this has caused you and are truly grateful for your feedback. In appreciation of your business, we will be waiving the service fee on your company account for this month.

Sincerely,

Cindy 'Trautman, Quipwerx Support
What does Ms. Kowalski request on the online form?
(A) A membership cancellation
(B) A maintenance calendar
(C) A call from customer support
(D) Anew time for a training session
What is suggested about Ms. Kowalski?
(A) She used to work for Quipwerx.
(B) She joined Alexsy Corporation in June.
(C) She uses Web-conferencing software regularly.
(D) She conducts training sessions every Wednesday.
What is Ms. Kowalski's complaint regarding Quipwerx conferencing software?
(A) It does not serve her current purposes.
(B) It is incompatible with her computer.
(C) It is unreliable.
(D) It cannot be used by her overseas clients.
What does Ms. Trautman say Quipwerx will change?
(A) Its malfunction message
(B) Its customer agreement
(C) Its Web-conferencing software
(D) Its maintenance schedule
What is indicated about Alexsy Corporation?
(A) It services its system regularly.
(B) It hires new staff every week.
(C) It recently upgraded its software.
(D) It pays a monthly fee to Quipwerx.
Questions 181-185 refer to the following e-mail and instructions.
From:

He-Ran Kim, Wheeling 'Travel Associates

To:

Mihir Sukbara

Subject:

Travel Plans for Sports Trade Show

Sent:

3 July

Attachment:|

Sydney-Perth [tinerary

Dear Mr. Sukbara,

Per your request, I have reserved your round-trip ticket to Perth. Departure from Sydney is 20 July, and return from Perth is 24 July, which should perfectly accommodate your 21- 23 July Trade Show, The itinerary is attached.

In reply to your question whether your samples can be brought along, the skis and snowboards can be checked as luggage. My contact at Canberra Airways tells me there is a $75 AUD fee for each piece of oversized luggage. If this fee is paid in advance, oversized items can be dropped at the express drop-off kiosk when you check in. Make sure that your items do not exceed the airline's maximum allowable weight and size requirements. Please let me know how many items you wish to check so that I can make the prepayment for you.

Best,

He-Ran Kim

Wheeling Travel Associates
Express Luggage Drop-Off Service—Instructions
Upon arrival at the airport, please follow these simple steps:
1. Print out your boarding pass at any of our check-in kiosks as you enter the terminal.
2. Follow directions to the express drop-off kiosk and place your items on the scales.
Show your photo ID and boarding pass to one of our agents, who will ask how many bags you are checking.
3. Our agent will tag your bags and return your papers so you can proceed to Security without delay,
NOTE: Express drop-off service is currently available only in Sydney, Melbourne, and Brisbane.
According to the e-mail, why is Mr. Sukbara most likely going to Perth'?
(A) To compete in a sports event
(B) To negotiate a corporate merger
(C) To promote his company's products
(D) To visit clients near the city
What is true about Mr. Sukbara's oversized luggage?
(A) It consists of sports equipment.
(B) It exceeds the weight limit.
(C) It will be packed by Ms. Kim.
(D) It was purchased at a trade show.
What does Ms. Kim offer to.do for Mr. Sukbara?
(A) Make hotel reservations
(B) Handle a fee
(C) Schedule a delivery
(D} Arrange shuttle transportation
What is indicated about a boarding pass?
(A) It is attached to Ms. Kim's e-mail.
(B) It must be printed at home.
(C) It can be obtained only from an airline agent. ,
(D) It must be presented at a drop-off kiosk.
What is suggested about Mr. Sukbara regarding his return flight?
(A) Mr. Sukbara will be flying back to Sydney overnight.
(B) Mr. Sukbara will be purchasing his own return ticket.
(C) Mr. Sukbara will be unable to use the express drop-off service.
(D) Mr. Sukbara will be unable to modify his itinerary.
Questions 186-190 refer to the follawing Web page, e-mail, and article
http://www newstarthome.org/donations

New Start Home

New Start Home stores accept donations of new or used furniture, appliances, housewares, and building materials. Items should be in good condition. Items that require repair or are stained or ripped cannot be accepted. Proceeds from the sale of our-goods are used to fund community projects, such as educational programs, housing renovations, and neighborhood park beautification.

 

How to donate:

1. Using our home screen, find the New Start Home nearest you by entering your address into the search box.

2. Drop off your unneeded goods yourself or contact your nearest location to schedule Ba pickup of large items or bulk donations from your home or business.

3. Please check our Web site for the hours of each store location.
From:

bmorris@morriscountryinn.com

To:

aperez @ newstarthome.org

Date:

March 27 °

Re:

Donation

Dear Mr. Perez,

I am the owner of the Morris Country Inn in Canton, It will be closing permanently when I retire next month. I have many pieces of furniture in excellent condition—beds, desks, easy chairs, and more. A friend suggested that this inventory could be donated to your organization. The New Start Home branch in Hartford seems to be the closest to my inn, and I see that you are the store manager there: We are located almost 35 miles away. Can I arrange a pickup of these goods at my establishment?

"Regards,

Brenda Morris

Morris Country Inn
Morris Country Inn Shutting
Its Doors
CANTON (April 27)—Brenda Morris watched the New Start Home truck drive away, full of furnishings from the Morris Country Inn. She has been the owner-operator of the inn, a local landmark, for 40 years. "I am happy to be heading to Seaview Point, with its beaches and warm weather," remarked Ms. Morris. "And I now plan to spend time volunteering and just relaxing. But the inn has been a big part of my life, and it will be hard leaving this community."
The property that the Morris Country Inn
currently stands on has been sold to the Brent
Valley Development Group, which plans to convert the building into apartment units over the coming year.
According to the Web page, what does New Start Home do with items it receives?
(A) It sells them.
(B) It donates them to schools.
(C) It sends them to be recycled.
(D) It repairs them.
How did Ms. Morris most likely learn the name of a manager at New Start Home?
(A) By searching online
(8) By e-mailing other organizations
(C) By reading an article in the local newspaper
(D) By participating in a community project
What is indicated about Ms. Morris in the e-mail?
(A) She visited New Start Home with a friend.
(B) She is seeking a new job.
(C) She has decided to close a business.
(D) She needs directions to a business.
What is suggested about the New Start Home branch in Hartford?
(A) It furnishes hotels.
(B) It is staffed by students.
(C) It has sold out of its current inventory.
(D) It picks up donations in nearby towns.
According to the article, where is Ms. Morris planning to live next?
(A) In Hartford
(B) In Seaview
(C) In Canton
(D) In Brent Valley
Questions 191-195 refer to the following e-mails and order form.
To:

Imogen Chambers <ichambers@championos.com>

From:

Reginald Lee <rlee @cooperandcolsonlaw.org>

Re:

Office supplies order

Date:

March 20

Dear Ms. Chambers,

We have a standing order filled by Champion Office Supply, with automatic delivery to us on the first day of each month. I am writing because we would like to modify our usual order for the upcoming month as outlined on the attached form. Please note that we would like the ink toner that we have ordered in the past to be replaced by a different brand as indicated. Furthermore, we would like to add item WB918 to the order only this month, as we have recently hired new attorneys and we are preparing additional office spaces for them. Please use our credit card account that you have on file.

We continue to be pleased with the quality of your merchandise, especially the recycled stationery products with our firm's logo.

Thank you,

Reginald Lee, Office Manager

Cooper and Colson Law
Order for: Cooper and Colson Law.

Contact: Reginald Lee

Delivery date: April 1

Item Description

Item Number

Quantity

Price Per Unit

Itemized Total

Printed letterhead

LH228

10 Reams

54.00

540,00

Whiteboard pens

WP263

10 Packages of 4

4.99

49.90

Cytronics ink toner cartridge

CP576

8

42.00

336.00

Witeglow Magnetic Whiteboard  (50″ x 35″)

WB918

4

79.99

319.96

Champion Office Supply

TAX:

74.75

TOTAL:

$132041
To:

From:

Re:

Date:

Reginald Lee rlee@coo perandeol sonlaw.org

Imogen Chambers <ichambers @championos.com>

Office supplies order

March 21

Dear Mr. Lee,

We would be happy to accommodate your requests as outlined on your order form.

Unfortunately, however, we are currently out of the Witeglow brand whiteboards, I can recommend another brand of magnetic whiteboard that has been well liked by other customers, called Stellar Whiteboards. They are considered the best on the market. They are typically $85 each, but I am willing to provide four at the same cost of the Witeglow brand, if you would like to give them a try. Just let me know. Thank you.

Kind regards,

Imogen Chambers
What is the purpose of the first e-mail?
(A) To amend a regular order
(B) To report a delivery error
(C) To make a complaint about a product
(D) To confirm a delivery date
In the first e-mail, what is indicated about Cooper and Colson Law?
(A) It has just installed a new photocopier
(B) Itis currently expanding. (A) $49.90
(C) Itis in the process of relocating.
(D) It has just hired a new office manager.
What product is Mr. Lee particularly pleased with?
(A) Paper with company letterhead
(B) Whiteboard pens
(C) The Witeglow magnetic whiteboard
(D) The Cytronics ink toner cartridge
What item number identifies a replacement for a regularly ordered product?
(A) LH228
(B) WP263
(C) CP576
(D) WB918
How much will the law firm pay for each Stellar brand whiteboard?
(A) $49.90
(B) $54.00
(C) $79.99
(D) $85.00
Questions 196-200 refer to the following schedule and e-mails.
Brenton Solutions

Building 3 Conference Room Calendar

Mondays in March

This schedule shows the meetings regularly scheduled in conference rooms on Mondays in the month el March. Keep in mind that management may request a room with minimal advance notice. If this occurs, you may contact Janet Marten at jmarten @brentonsolutions.com to inquire about rooms in other buildings on campus.

 

Time Slot

 

 

Room 3A (Capacity: 35)

 

Room 3B (Capacity: 50)

 

Morning 1

9:00-10:00 A.M

Available

Sales Team (Use Room 3A for dividing into project groups, if necessary.)

Morning 2

10:30-11:45 A.M.

Human Resources

Summer Events Planning

Afternoon 1

2:00-2:45 PM.

Customer Service

Technology and Engineering

Afternoon 2

3:00-4:00 PM.

Available

Marketing Group
To:

Team Leaders

From:

Janet Marten

Subject:

Conference Room Calendars

Date:

February 27

To All Team Leads:

Please be informed that both Building 3 conference rooms will be unavailable throughout the day on Monday, March 12, as our division of Brenton Solutions will be hosting the Corporate Management team. These meetings are expected to begin promptly at 9:30 A.M. and to extend one full hour past the time that afternoon meetings usually end. Any team leads in need of conference space on this date should send me their request no later than Friday by replying directly to this e-mail. Space will be reserved on a first-come, first-served basis. Thanks!

Janet Marten, Corporate Secretary

To:

All Employees

From:

Janel Marten

Subject:

Monday Schedule Change

Date:

March 5

Please make note of the following changes to the meeting room schedule because of Management meetings on March 12. Temporary room assignments are:

– Morning 1 meetings will take place in rooms 5A and 5B. Please divide the space as needed.

– The marketing group will be meeting in 4B in the Afternoon 1 time slot. 

Keep in mind that these rooms are both meeting spaces that have limited capacity, so please plan accordingly. Meetings not addressed above are canceled. Any questions regarding meetings or cancellations should be directed to team leads. Meeting notes will be posted electronically in the usual location for those who are unable to attend.
According to the schedule, what is true about Brenton Solutions?
(A) Its maximum room capacity is 35.
(B) It has multiple buildings.
(C) It releases room schedules yearly.
(D) Its employees meet once a month.
Why should team leads reply to the first e-mail?
(A) To reserve a room
(B) To meet with corporate managers
(C) To get meeting minutes
(D) To request more staff
When will the Corporate Management visit most likely end?
(A) At 11:45 a.m.
(B) At 2:45 p.m.
(C) At 4:00 P.m.
(D) At 5:00 p.m.
Who will NOT have a meeting on March 12?
(A) The sales team
(B) The marketing group
(C) Management
(D) Human Resources
What is indicated about employees who miss a meeting?
(A) They should contact Janet Marten.
(B) They must meet with their team lead.
(C) They can access meeting information online.
(D) They can attend a second session in 3B.
Đáp án
147.A

148.C

149.A

150.C

151.B

152.D

153.A

154.B

155.C

156.A

157.D

158.A

159.D

160.B

161.D

162.B

163.B

164.D

165.B

166.A

167.A

168.D

169.D

170.A

171.C

172.C

173.D

174.D

175.C

176.B

177.C

178.C

179.A

180.D

181.C

182.A

183.B

184.D

185.C

186.A

187.A

188.C

189.D

190.B

191.A

192.B

193.A

194.C

195.C

196.B

197.A

198.D

199.D

200.C
Xem bài học chi tiết tại :https://hochay.com/luyen-thi-toeic/sach-luyen-thi-ets-toeic-2020-test-8-reading-phan-2-hoc-hay-428.html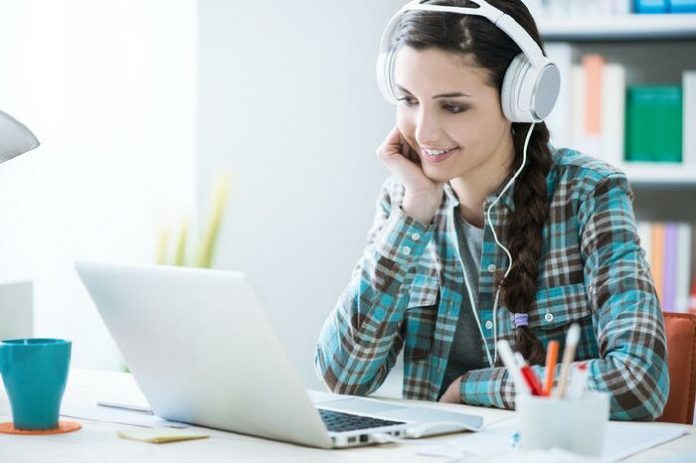 #hochay #hoctienganh #hocanhvanonline #luyenthitienganh #hocgioitienganh #apphoctienganh #webhoctienganh #detienganhonline #nguphaptienganh #nguphapIELTS #GrammarforIELTS #grammarIELTSforwriting